About the Company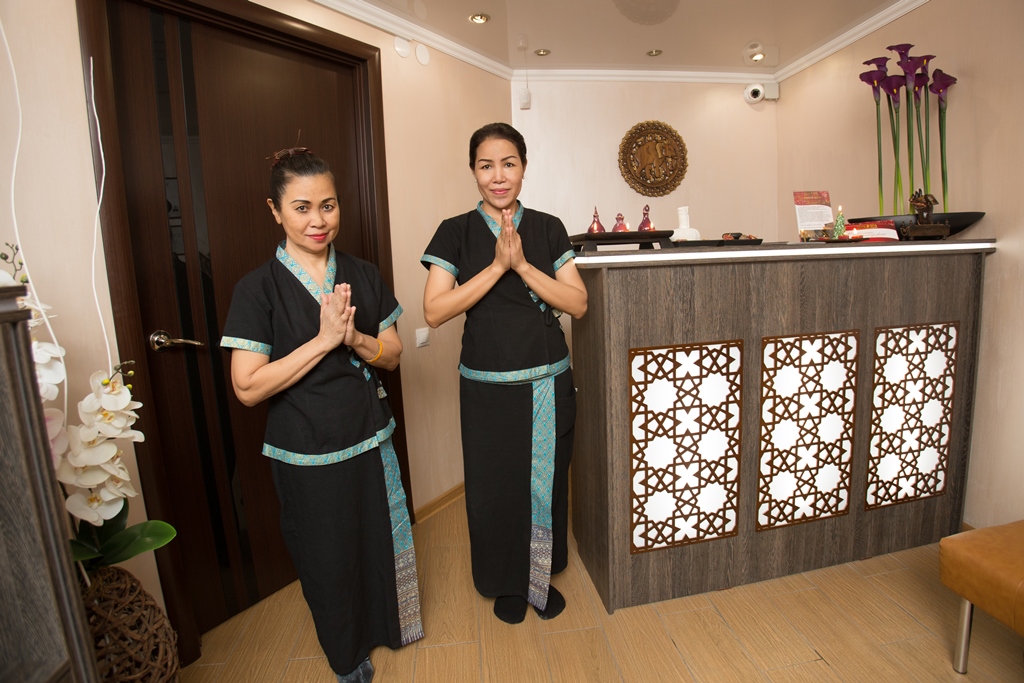 Exotic Thailand Islet in the heart of the city - Salon Thai Spa- is a cozy place, where every Visitor can get a first-class Thai massage at reasonable prices!
We employ only certificated professionals from Wat Pho - the best massage school in the Kingdom of Thailand; our masters have more than 10 years' experience, in the best Spas in Bangkok and Phuket, the Czech Republic and Germany, Iraq and Turkey
The high level of service to our Guests starts with the greeting "Savate di kha". Our goal is not to attract as many doubtful visitors as possible due to price- cutting, but to keep an oasis of harmony and peace between the master and our guests! We offer only quality wellness Thai Massage programs...
Sexual interaction or discussion of any kind between the client and the massage therapist is NEVER appropriate.
We take into account all your wishes and preferences. Having visited us once, you will definitely want to come back again...